Petone Appliance Repairs – Which Washing Machine For You
Petone Appliance Repairs – Guidelines for Washing Machines
Annual Running Costs For Washing Machines
ASKO W8844 ECO W
Annual running cost$      66
Warm wash energy consumptionkWh/365 uses 266
ELECTROLUX EWF14923
Annual running cost$      55
Warm wash energy consumptionkWh/365 uses 220
MIELE WCR 870 WPS
Annual running cost$      55
Warm wash energy consumptionkWh/365 uses 219
All the top three washing machines had an energy-rating of 5 stars.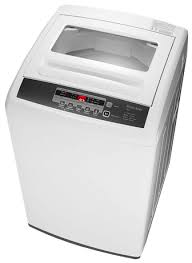 Asko, AEG, and Miele had some of the lowest annual running cost washing machines of those tested. The Asko machines though had a smaller load capacity than the others in the trials.
Hoover had a good performer with its HOOVER DXOA175AH / 1-AUS at $7 pa on a 4.5 star rating. The MIELE WWV 980 WPS coming in with an annual running cost of $8 on a 5-star rating and warm wash energy consumption of 219 kWh/365.
You can get more details from their website here.
By contrast, those with the highest annual running costs are top-loaders. Here are a few examples.
SAMSUNG WA10J8700GW
Annual running cost$      34
Warm wash energy consumptionkWh/365 uses 941
MIDEA 360195
Annual running cost$ 190
Warm wash energy consumption kWh/365 uses 762
If you need any servicing or fixing for whiteware products, call a Petone appliance repairs company.